Glenna Wong Public Relations
---
---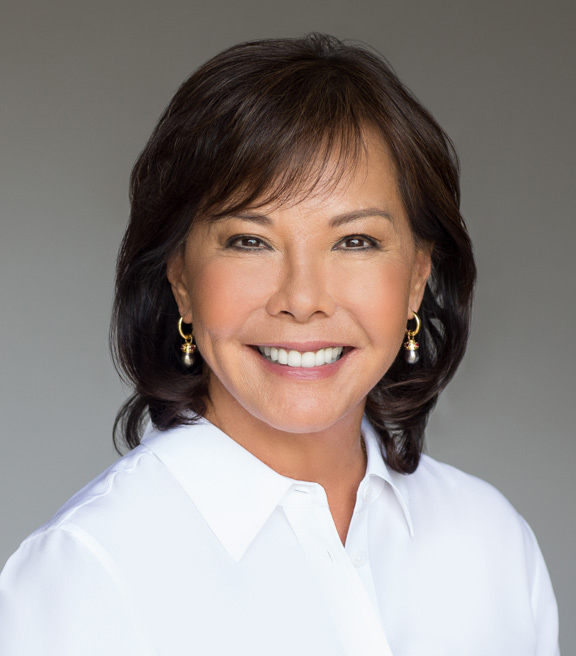 ---
Glenna Wong is the president and owner of Glenna Wong Public Relations, Inc. (GWPR), an independent public relations, promotions and advertising firm in Honolulu, Hawaii.
As a self-motivator, Glenna established GWPR in 1993 specializing in public relations consulting for a variety of different industries, including political campaigns, public affairs, resort development, special events and health and fitness. 
Highly qualified in media relations, Glenna has gained local, national and international coverage for her clients through press conferences and briefings, news releases, media consultations and trainings.
Experienced in community relations and public affairs, Glenna has conducted numerous crisis/adversarial communications programs and has organized and supervised speakers' bureaus and large-scale community outreach projects.
She has received Public Relations Society of America (PRSA Hawaii Chapter) awards for Marketing Communications and Special Events and received the Community Service Award from American Society of Interior Designers (ASID), Hawaii Chapter.
Positivity
Our goal is to create a positive image and product for our clients that resonates with consumers.
---
Efficiency
We focus on well-thought out strategies to reach targeted audiences in an efficient and timely manner.
---
Creativity
We strongly believe that a creative and focused process yields success and long-term rewards.
---
Sustainability
We strive to improve our clients' businesses while supporting and benefiting the communities they serve.
---
What We Do
---
Crisis Management

24/7 hands-on approach • communications and media training • timely and decisive courses of action • manage media relations, press conferences and crisis communications channels

Brand Promotion

Product recognition and top-of-mind awareness • strategic messaging and product placement • deliver company's story to the right audience • develop company's voice and image

Public Relations / Events

Develop positive media relations • create and distribute press kits • work closely with outside vendors • create attention-getting press releases and media advisories • ensure proper media coverage

Community Outreach

Customize strategies to reach a variety of targeted audiences • deliver messages • introduce products and initiatives • seek partnerships • gain community support • expand to wide community-based groups
While the world stopped, a passionate group of visionaries took action behind the scenes to keep Hawaii safe during the early months of the COVID-19 pandemic. "Caught Inside" is the untold story of how the pandemic affected our state and how this unique group of individuals, led by the National Kidney Foundation of Hawaii, took risks, and overcame the odds and adversity by quickly developing an innovative mobile lab testing program. It evolved into an expansive statewide model that helped Hawaii experience the lowest number of Covid-19 deaths in the nation.
NKHF approached GWPR to memorialize the COVID-19 Mobile Lab and bring further awareness to the Consortium's efforts. GWPR teamed with local film veterans David Rosen and Dennis Mahaffay of Shooters Film Production to document the story, and partnered with Hawaii News Now for prime time broadcasts. Caught Inside now lives indefinitely on a HNN On Demand link. The film was met with rave reviews from local business and communities statewide.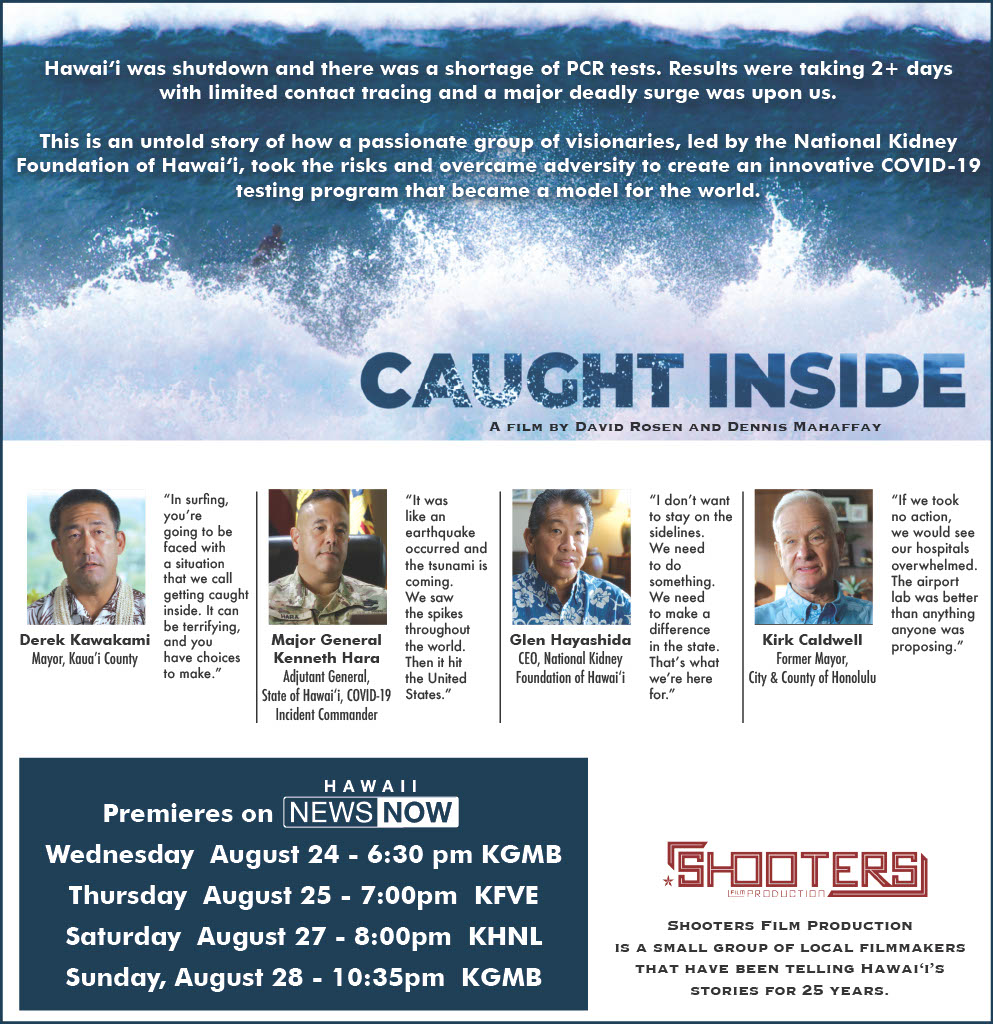 ---
Testimonials
"Glenna Wong has helped Gentry Homes become a household name here in Hawaii."

Rick Hobson, Gentry Homes, Ltd.
---
---
Get in Touch
---
For any questions, inquiries or to set up a consultation, please give us a call or fill out the form below.
Contact
---
Cell 808.291.4035
Email gwpr@glennawong.com
---