Glenna Wong Public Relations
---
---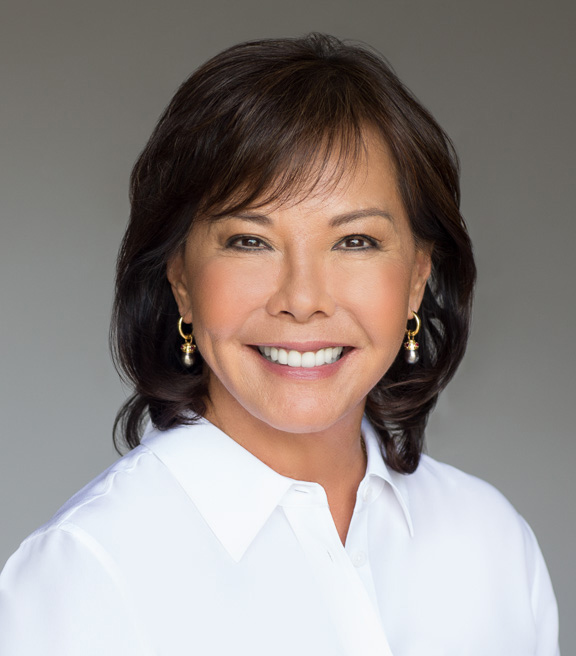 ---
Glenna Wong is the president and owner of Glenna Wong Public Relations, Inc. (GWPR), an independent public relations, promotions and advertising firm in Honolulu, Hawaii.
As a self-motivator, Glenna established GWPR in 1993 specializing in public relations consulting for a variety of different industries, including resort development, special events and health and fitness. 
Highly qualified in media relations, Glenna has gained local, national and international coverage for her clients through press conferences and briefings, news releases, media consultations and trainings.
Experienced in community relations and public affairs, Glenna has conducted numerous crisis/adversarial communications programs and has organized and supervised speakers' bureaus and large-scale community outreach projects.
She has received Public Relations Society of America (PRSA Hawaii Chapter) awards for Marketing Communications and Special Events and received the Community Service Award from American Society of Interior Designers (ASID), Hawaii Chapter.
Positivity
Our goal is to create a positive image and product for our clients that resonates with consumers.
---
Efficiency
We focus on well-thought out strategies to reach targeted audiences in an efficient and timely manner.
---
Creativity
We strongly believe that a creative and focused process yields success and long-term rewards.
---
Sustainability
We strive to improve our clients' businesses while supporting and benefiting the communities they serve.
---
What We Do
---
Crisis Management

24/7 hands-on approach • communications and media training • timely and decisive courses of action • manage media relations, press conferences and crisis communications channels

Brand Promotion

Product recognition and top-of-mind awareness • strategic messaging and product placement • deliver company's story to the right audience • develop company's voice and image

Public Relations / Events

Develop positive media relations • create and distribute press kits • work closely with outside vendors • create attention-getting press releases and media advisories • ensure proper media coverage

Community Outreach

Customize strategies to reach a variety of targeted audiences • deliver messages • introduce products and initiatives • seek partnerships • gain community support • expand to wide community-based groups
Company stability after Tom Gentry's accident became a priority for Gentry Homes, whose presence and experience in new home design and construction had become a family brand name. Many had thought the locally-owned home building company would cease operations; however GWPR was retained in 1994 to assist with corporate public relations which targeted Hawaii's financial and business leaders, while simultaneously working with sales & marketing to reorganize the company's advertising and consumer outreach programs through a comprehensive public relations and advertising campaign.
With GWPR's assistance, Gentry Homes celebrated nearly 50 years of providing new homes for Hawaii's families in Waipio by Gentry and in the Ewa by Gentry master-planned communities.
Today, marketing efforts include the 'Gentry Green Living' product line which could be the most energy efficient new homes on Oahu today. Having earned the Energy Star Housing Award from the EPA, several Parade of Homes Grand Champion awards and a prestigious LEED Platinum designation, Gentry has built over 12,000 homes in Hawaii since its establishment in 1968.
When Commercial Roofing & Waterproofing Hawaii (CRW) started in 1993 with a 3-man crew, the company strived to be the island's leader for new roofs and repairs for Hawaii's commercial buildings. Over 20 years later, the roofing industry has undergone drastic changes with technologically-advanced roofing applications and environmental initiatives that step beyond simply keeping the elements out. GWPR was retained to assist with public relations and advertising efforts, and to establish the company's branding to reach new customers and the building industry.
Today, CRW has satellite offices in Guam and the Philippines, and has extended its grasp to include strategic partnerships with Allied Pacific Builders in Hawaii and Guam, SESR for composite building systems and Honolulu Roofing. Their strong belief in sustainable initiatives led to strategic alliances with Greenpath Technologies, a leading NHO 8(a) energy firm who opened Hawaii's only non-glass PV facility for product development and low-threshold manufacturing of portable power solutions to support commercial markets, U.S. military, HADR resilience and global sustainability initiatives.
In 2013, the company celebrated its 20th anniversary with 80+ employees at its new headquarters in Waipahu. CRW earned the 2013 Roofing Contractors Association of Hawaii Awards, Inc. 5000 designation and other accolades and actively initiates the intimate profit, expense and growth process for their clients, securing nearly 20% of Hawaii's roofing industry in 2012.
---
Bamboo (Condotel)
Courtyards at Punahou
Gentry Homes
Harbor Court
Haseko
Hokuli'a (*associate of 4Front Branding)
Kahala Kua
Kona Vistas
Ko Olina Resort / West Beach Estates
Pacific Homes / Kemper Real Estate (Na Pali Haweo, Moanalua Village)
Princess Kahanu Estates (Dept. of Hawaiian Homelands, Mark Development)
Princeville Resort
Puu Lani Ranch
Royal Palm at Waipio
Wailea Golf Vistas
Wailea Pualani Estates
Affordable Housing Initiative
Commissioner, City & County of Honolulu, Dept. of Emergency Management (formerly known as Oahu Civil Defense)
David Ige for Governor Campaign
Hawaii Symphony Orchestra
Historic Mayoral and City Council Inauguration, 2013
Honolulu Age Friendly City Initiative
Housing First Initiative
Mayor's Challenge to End Veteran Homelessness
Gentry Pacific Design Center
MacFarms of Hawaii
The Floor Store
Pet's Central / Pet's Discount
Studio Becker
---
---
75th Pearl Harbor Commemoration (*associate of 4Front Branding)
Ala Moana Center's 4th of July Fireworks Show
Outrigger Canoe Club's Entertainment / Centennial / Luau events
Players Championship Beach Volleyball
Restaurant Row
Rhino Event Marketing
Starbucks Ka`iwi Channel Relay
Steinlager Henry Ayau Men's International Canoe Race
Taste of Honolulu
Ko Olina Resort Visitor Center
Archipelago Hawaii
BIA-Hawaii
Commercial Roofing & Waterproofing
Gentry Pacific Design Center
Greenpath Technologies
Strata Guam
Clima-Teknologies
Honolulu Roofing
SunForce Solutions
Zephyr Insurance
• Fit For Life
• International Macadamia Nutrition Project
Testimonials
"Glenna Wong has helped Gentry Homes become a household name here in Hawaii."

Rick Hobson, Gentry Homes, Ltd.
---
---
Get in Touch
---
For any questions, inquiries or to set up a consultation, please give us a call or fill out the form below.
Contact
---
Office 808.395.4321
Cell 808.291.4035
Email gwpr@glennawong.com
---